Take advantage of all our offers
Boutique Catedral Hotel's Restaurant
Restaurant Hotel Valladolid
Enjoy the services of our cafeteria-restaurant during you stay, shared with our sister accommodation located just 30 meters away, the Boutique Atrio Hotel. Here, every morning you can find a delicious breakfast buffet with over 60 sweet and savoury options. We have an excellent breakfast buffet which is just another one of our services that you will love.

Service is between 7:30 and 10:00 during weekdays and 8:00 until 11:00 at the weekends and bank holidays.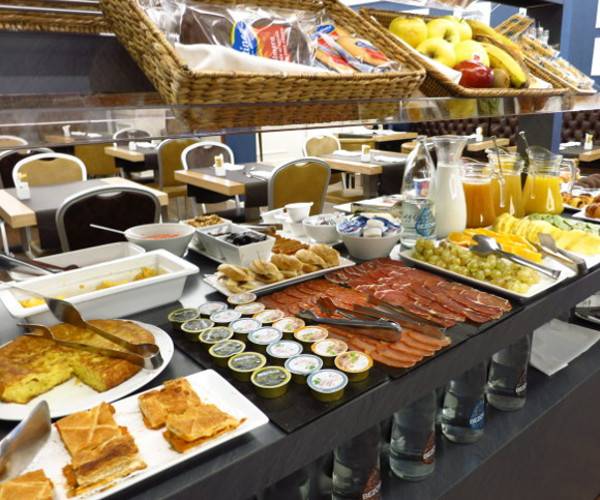 For the perfect way to finish the day with exclusive access for our guests at the Catedral and Atrio hotels, visit our restaurant with a wealth of choices on the menu for evening meals with an array of healthy and hearty dishes made with high-quality produce. The restaurant is open Monday to Thursday from 19:30 to 23:00.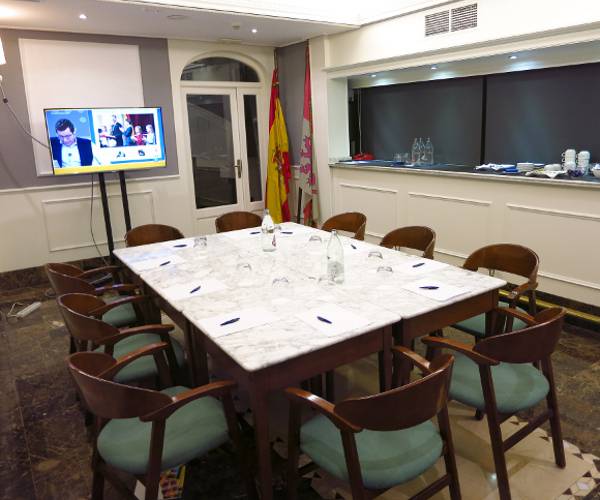 For clients that prefer to rest or work from their room, try our Room Service which guarantees you a full evening meal which has been carefully prepared for you. This service is available Monday to Thursday from 19:30 until 23:00.