Take advantage of all our offers
Colón Plaza Boutique Hotel's Restaurants
Restaurants Hotel Valladolid
The Colón-Plaza Boutique Hotel is essentially a hotel, although we offer a service with an array of gastronomic choices for our guests to enjoy in Valladolid. You can enjoy a healthy and hearty breakfast for a reasonable price at our restaurant with a plethora of freshly prepared dishes using local products, designed with our guests in mind so that they can make the most of their time at the hotel.
Breakfast
The most important meal of the day. For this reason we have gone the extra mile to make it special for you: we provide a complete, simple, fresh and healthy buffet. If there is anything that you cannot find here, please let us know to help improve our service.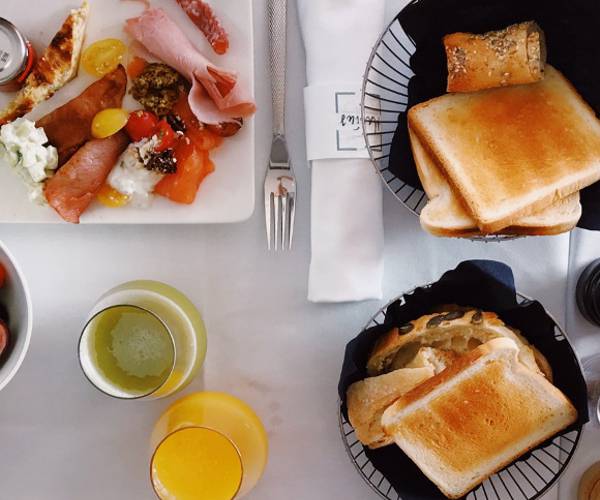 Restaurant
Our hotel boasts a restaurant that showcases the best of Spanish cuisine produced by our modern and innovative chefs. The dishes utilise traditional recipes and are made with local produce by our young team. There's a great wealth of simple, light and healthy options at unbeatable prices.

Restaurant service only with reservation.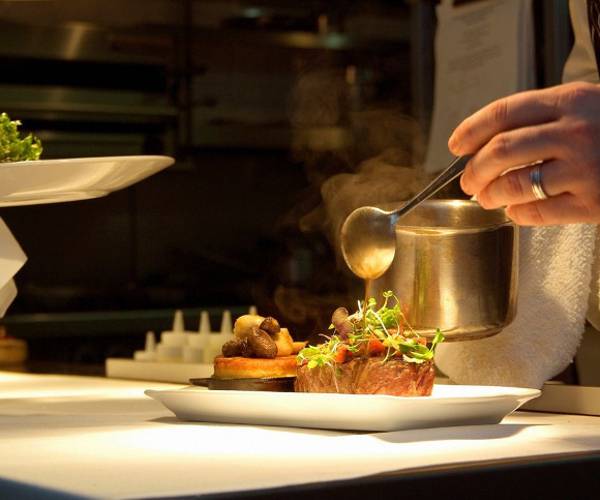 Cafeteria
This area has been designed to adapt throughout the day, to the situation and to each guest. At the cafeteria we offer more than just a mixture of drinks and concoctions, we pride ourselves on our service and dishes with the Huevo de Colón the leading star of the menu. Also a space where you can relax, meet friends or work with free Wi-Fi and a delicious coffee.